Tolosa Half (Enduro) | Tolosa Quarter (Sport)
Sunday 4 August
Event Hub: Hut 8 – Melaleuca, Tolosa Park, Glenorchy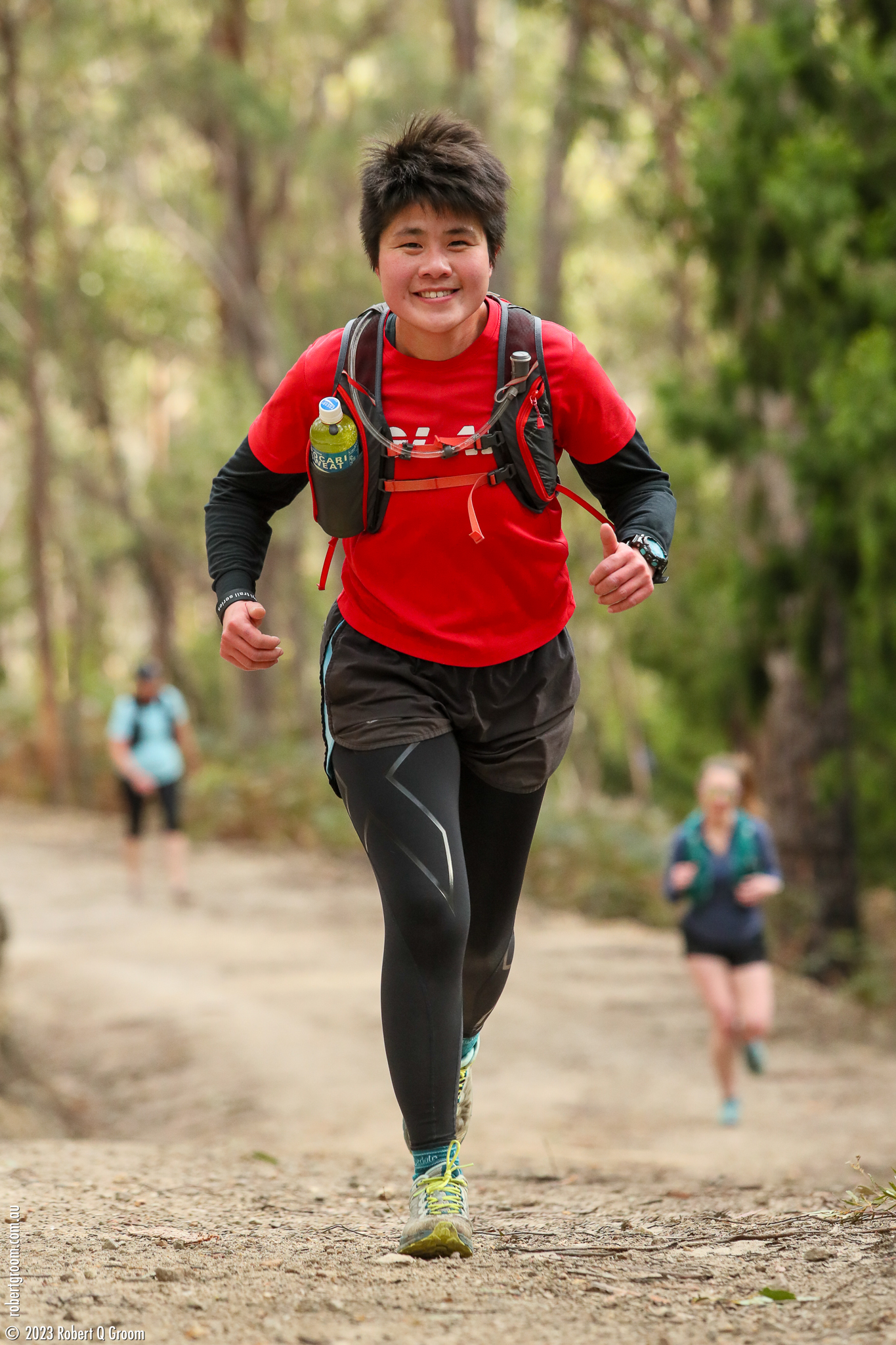 The Tolosa Half is by far our most popular course in the Series! This is an authentic mountain half-marathon that offers incredible diversity and is challenging. Runners in both events will leave the edge of suburbia, before the open woodland gradually morphs into a denser and greener mixed forest. From towering eucalypts to the lichen-ridden dolerite, the Tolosa Half and Quarter have it all. Runners will need to navigate some technical rocky terrain, but overall, these are courses that flow very well.
The Tolosa Quarter (Sport | 10km) sees runners turn around at the Old Hobartians Track while the Tolosa Half runners will keep going for more jaw-dropping views and intricate hand-made wooden bridges, to The Springs, which are approximately the halfway point. Then it's a beautifully flowing descent along the purpose-built North-South track.
In 2024, we're introducing a Tolosa 5km, because we're know there are super keen trail kids, as well as the not-so-young but just as keen adults who might like shorter distances, or be new to trail running, or running in general.
Tolosa Half (Enduro)
Distance 21km | Elevation 830m
Details
7.00am – Tolosa Park gates open
7.45am – Runner check-in opens at Event Hub
8.45am – Run Briefing 
9.00am – Run Start
10.00am – BBQ starts
12.00pm (approx) – Presentations & Spot Prizes
Tolosa Quarter (Sport)
Distance 10km | Elevation 400m
Details
7.00am – Tolosa Park gates open
7.45am – Runner check-in opens at Event Hub
8.45am – Run Briefing
9.20am – Run Start
10.00am – BBQ starts
12.00pm (approx) – Presentations & Spot Prizes